I have been busy with out-of-town family these past few weeks but I just wanted to let you know that, Toni, over at The Red Boot Quilt Company is having a sale this month. Today's pattern is two in one.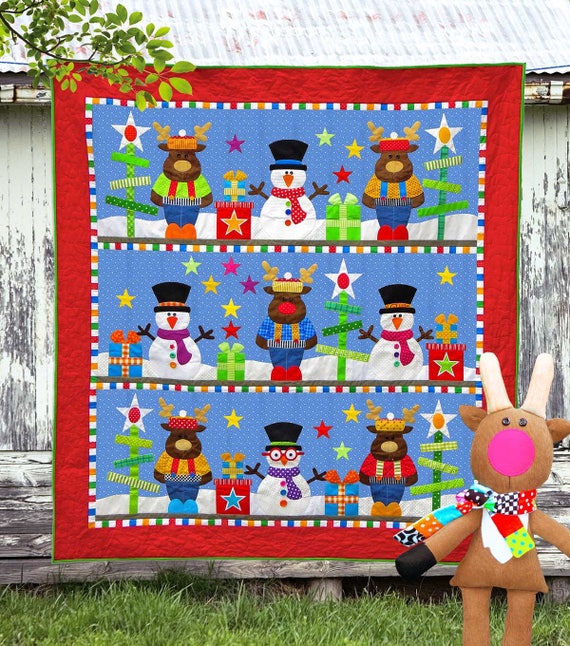 Not only do you get a Christmas quilt pattern but you also get a reindeer stuffy to go along with it. The price???? Just $3.93 US. (This photo is from the Etsy web site.) Here's the link to this pattern. Check out the Etsy site for more bargains daily in July but even at the full price, these patterns are a great deal.
Pop on over to The Red Boot Quilt Company blog and you can also pick up some free Christmas patterns for mug rugs, tree ornaments and a Christmas apron.
Also, everyone who purchases a pattern between July 1st and September 30th, 2017 will go in a draw to win Toni's new book, Happy Quilts!